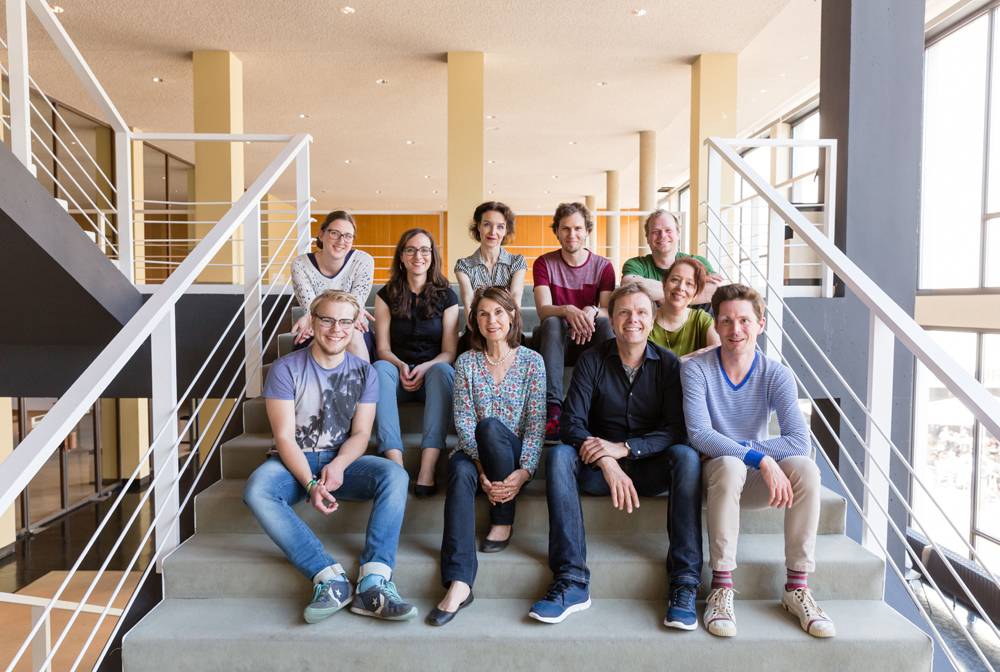 Young Operas' Team © Stephan Bögel
From our Concerts for Babies to transcultural performances, from family workshops to composition labs, from seminars for teachers to culture programmes for schools… Young Opera invites everyone to See!, Hear! and Get Involved! In the process we visit schools, kindergartens, refugee shelters and youth centres and are active in the Tischlerei and on the main stage.
Anyone wishing to be notified of current projects and up-coming activities can sign up for a newsletter directed at schools, families, young people or kindergartens.
Don't miss the annual grand opening of the new season – this year it will take place from 2pm on 3rd September 2017. All family members are encouraged to look at what's on offer in the coming season! Admission is free.
We look forward to seeing you in the 2017/18 season!
Young Opera is supported by the
Karl Schlecht Stiftung

Patrons
Tim Renner [State Secretary for Cultural Affairs]
Donald Runnicles [Musical Director, Deutsche Oper Berlin]