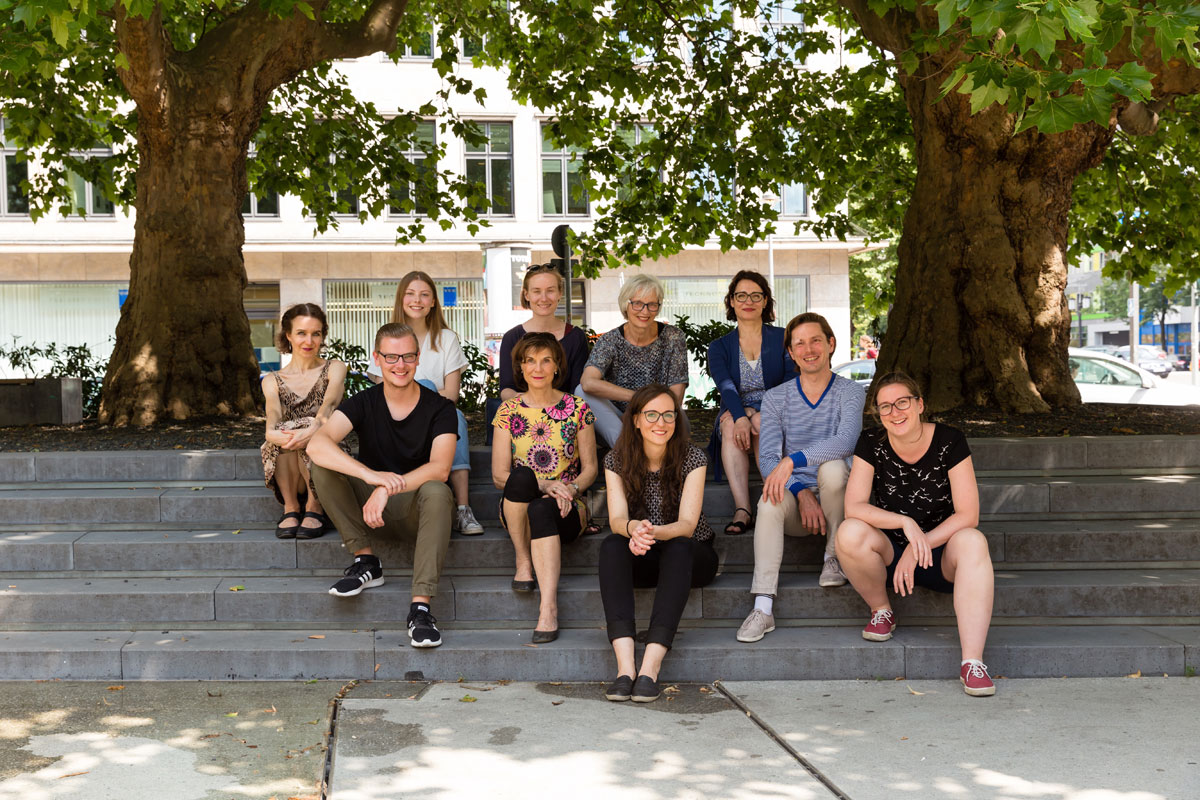 Young Operas' Team © Stephan Bögel
Be part of the action, show off your onstage talent, listen to the music or immerse yourself in the stories: Young Opera goes into schools and kindergartens, refugee centres and youth clubs, into the Tischlerei and onto the main stage, inviting everyone to see, hear and join in.
If you would like to receive information on current projects and upcoming initiatives on a regular basis, we would be delighted to sign you up to our newsletters aimed at schools, families, young people and kindergartens. We look forward to seeing you in the 2018/19 season!
Young Opera is supported by the
Karl Schlecht Stiftung

Patrons
Tim Renner [State Secretary for Cultural Affairs]
Donald Runnicles [Musical Director, Deutsche Oper Berlin]