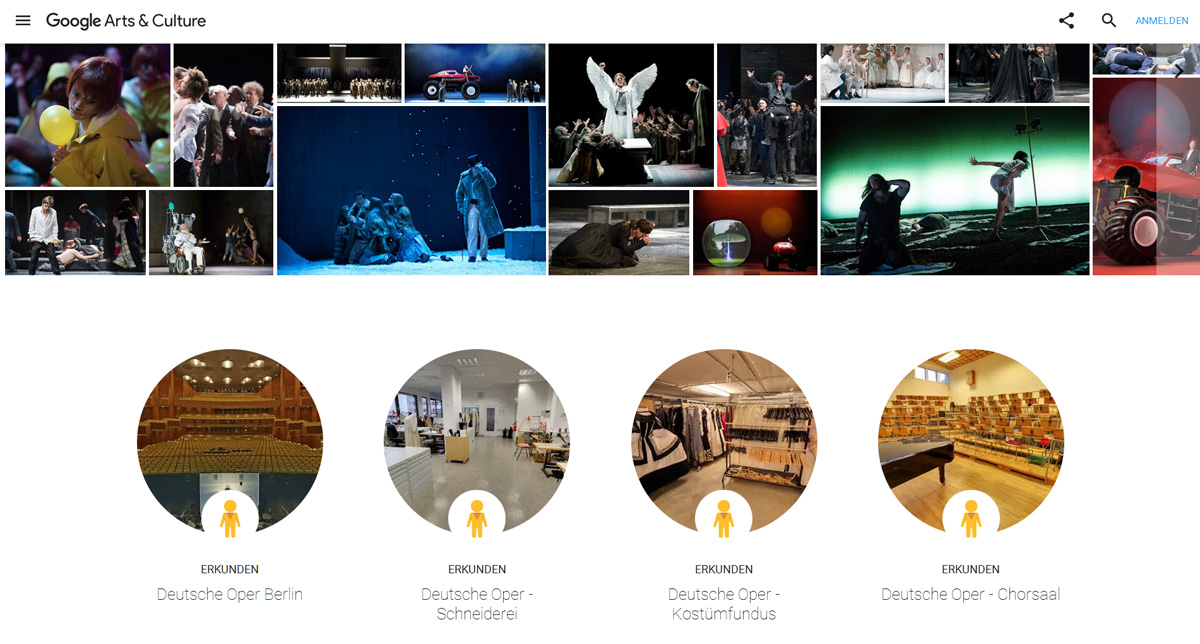 google Cultural Institute
On September 24, 1961 the Opernhaus that had been inaugurated in 1912 and destroyed during the War was reopened as Deutsche Oper Berlin. Ever since it has been Berlin´s largest and Germany´s second largest music theatre, featuring among the most modern institutions in Europe. The straightforward and elegant building that was realized by architect Fritz Bornemann (he also conceived the America Memorial Library and the Haus der Berliner Festspiele, a. o.) seats 1.859 and guarantees a maximum viewing and hearing experience for every visitor.
The Deutsche Oper Berlin in a virtual tour with views of the costume tailoring, the fundus, the choir and orchestra hall, with views on the stage and in the carpentry [Cultural Institute].
Alternative: A virtual tour of the Deutsche Oper Berlin [www.begehungen.de]