Enjoying culture again safely!
Hygiene recommendations for your visit to our opera house
Visitors are obligated to wear an FFP2 or medical face mask in the entire Deutsche Oper Berlin building complex. Visitors with a doctor's attestation confirming exemption from the mask requirement are still prohibited from attending performances or events. Only persons who have tested negative, have been fully vaccinated or have recovered will be admitted to our events. Registration on site via Corona warning app, Luca app or visitor data form. All further information can be found behind the link. ...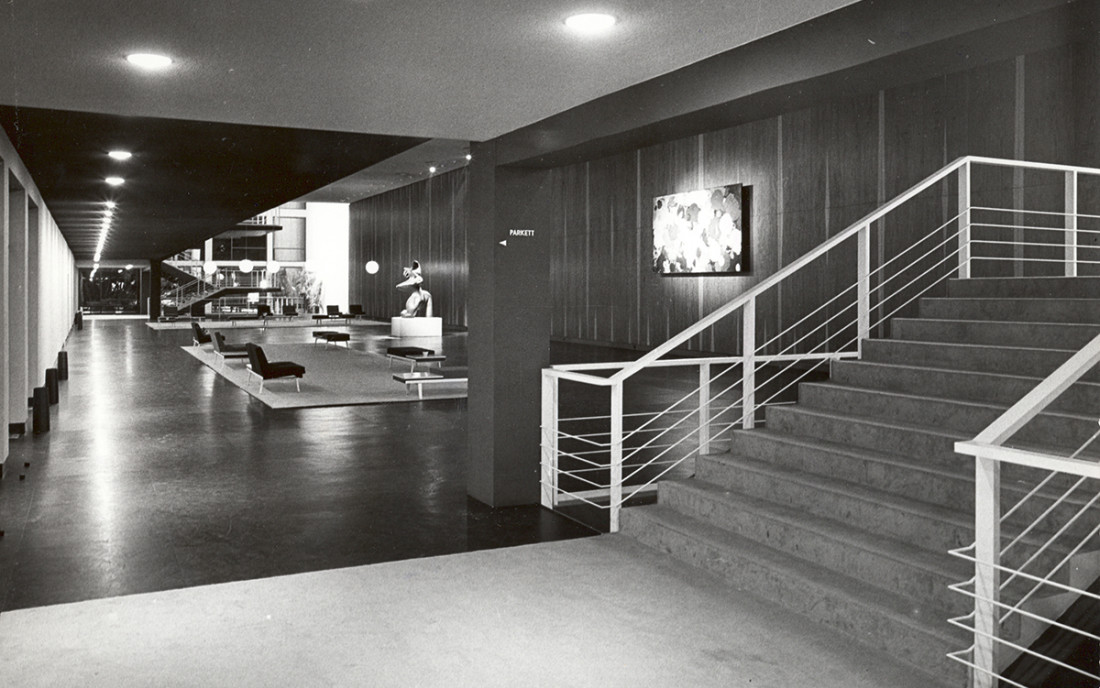 60 years of Deutsche Oper Berlin
Serving the arts
In the auditorium works of music take centre stage; in the foyer people predominate. Laura Fogarasi-Ludloff adores the Deutsche Oper Berlin – both as architect and opera lover ... Read a tribute to the opera house here ... Our series of discussions and lectures on the topic of "60 Years of Deutsche Oper Berlin" opens with the vernissage of Ina Weber's "Caretaker's Lounge" on 18 September 2021.